The Needs Focused Tool Kit 
Regular live training, activities & resources to win the hearts, improve the mood and transform the behaviour of difficult groups of students
ACCESS NOW ​​
Improve teaching and learning by tapping into the power of positive emotions and energy levels 
Training and activities to improve moods, increase engagement, boost creativity, change energy levels and manage behaviour - all in one ever-growing membership area. 
I've been following Rob for years and have used his suggestions very successfully. I've also shared with colleagues. Those who try them are always amazed at how well they work. Those who don't, continue to shout at pupils and are surprised when the pupils shout back!  
- Marge M -
Rob, I have been a school psychologist for 21 years. Your talent for distilling evidenced-based strategies and life experience into a simple approach is rare and so appreciated.
- Melanie Watson,
School Pyschologist -
I would like to take this opportunity to thank you for your excellent guidance. You offer a   brilliant service, and I believe that the 'Rob Plevin Way', which, incidentally, is inspirational, should be a compulsory part of the PGCE course, not just something to discover by chance on the internet!  
- Elizabeth Alderson -
Here is just a taste of what it contains: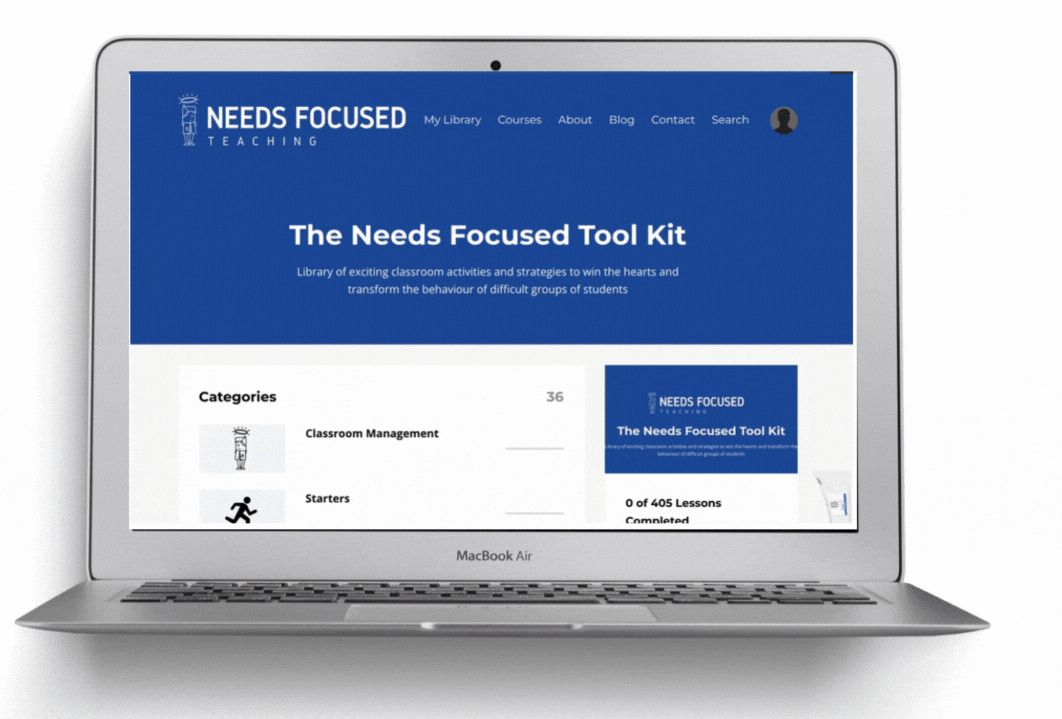 Classroom Management Solutions for Specific Behaviours
Activities, Resources & Strategies for Energy, Engagement & Attention
Starters and Plenaries
Relationship Builders
Rock Your Students' World
ADHD Resource Pack
Using Technology to Motivate Students
How to Create the Teacher/Student Connection
5 Things All Great Readers Know: Abby Marks Beale
Cooperative & Active Learning Activities
Susan Fitzell: RTI Strategies For Secondary Teachers
12 Keys to Successful Classroom Discipline
Poundland Pedagogy and Pupil Participation
How to Re-Ignite Your Teaching & Be The Teacher Students LOVE
Designing AMAZING Learning Experiences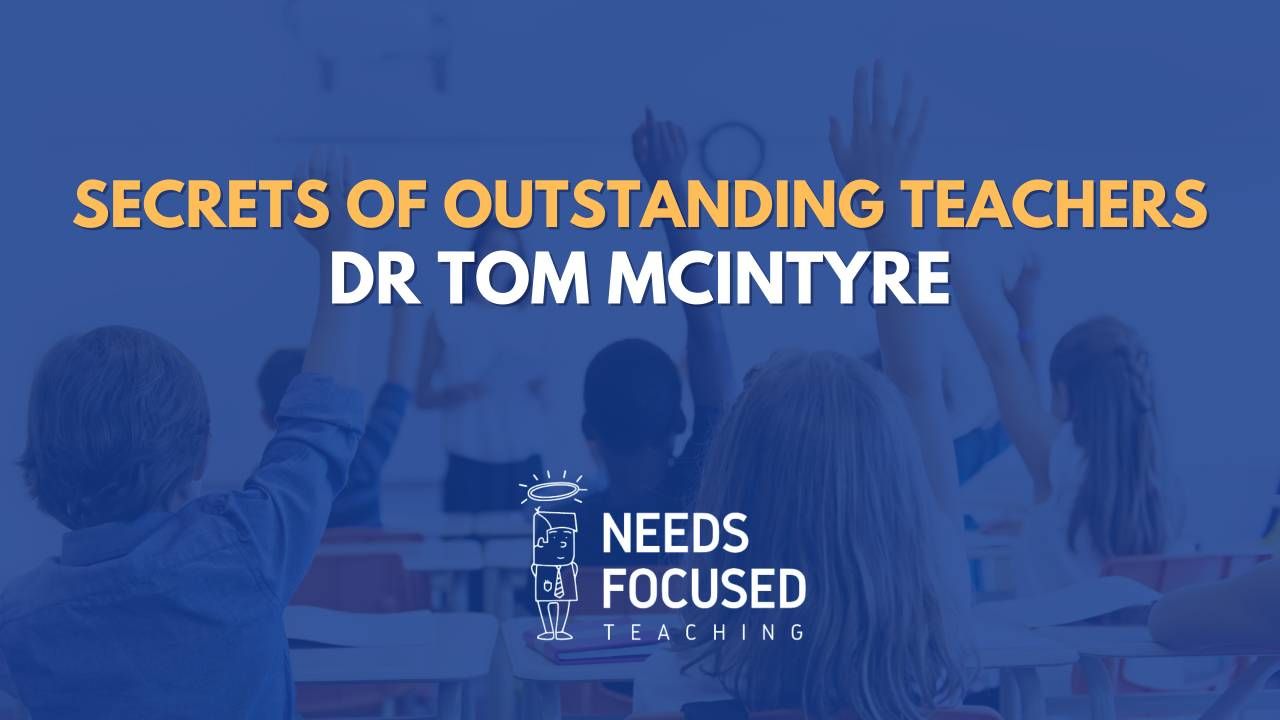 Strategies for Reaching and Teaching Non-Cooperative Kids: Dr Tom McIntyre
Construct a Self-Running Classroom That Frees You to Teach
The 7 Cs of Positive Behaviour Management with Sue Cowley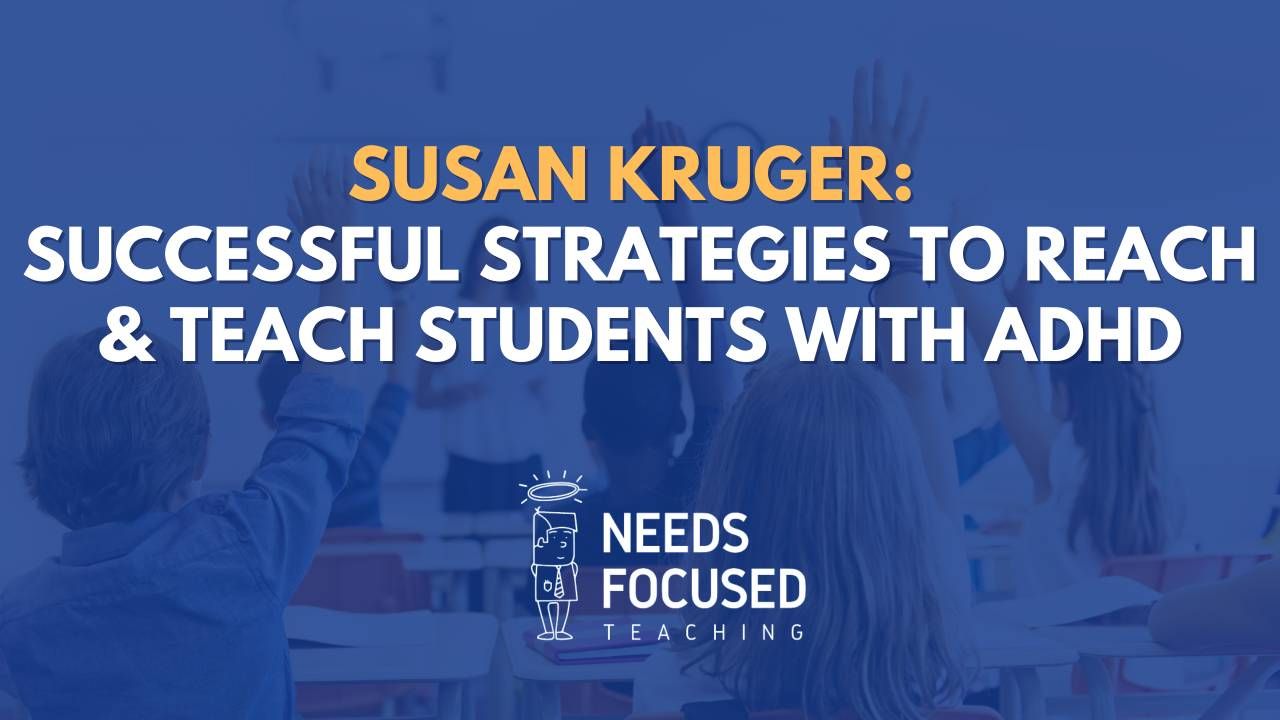 Proven, Super-Successful Strategies to Reach & Teach Students with ADHD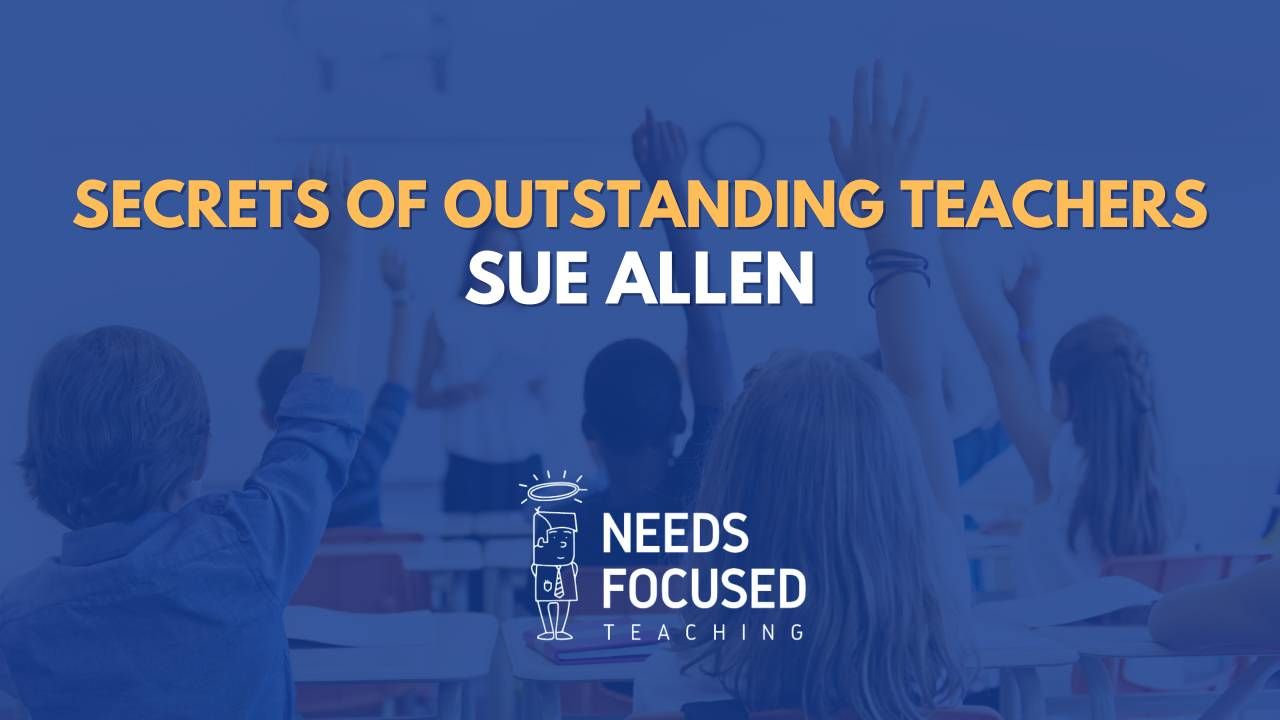 Vision Works for School:
Sue Allen
How to Use Yoga & Relaxation to Settle Challenging Students & Create a Calm and Focused Classroom
Teaching Techniques That Improve Student Engagement & Accelerate Learning
'Live-via-Zoom Behaviour Surgeries and Hot Seat Coaching'
Several times a month members can have questions answered during live, online sessions with one of our coaches. You'l have the opportunity to submit questions prior to each call or ask them live, during the call.
As you can appreciate, this level of personal support would normally carry a heavy price tag but this is included with your monthly membership.
Live-Via-Zoom workshops and training
Members will have access to regular online training sessions covering various aspects of behaviour management and student engagement using the Needs Focused approach as well as priority, discounted access to our full training programs
Private Community
At the core of our Tool Kit membership is a private online community - an essential tool for professional growth and emotional support. Here you can connect with peers who understand the unique challenges of the job share resources and collaborate with one another. This kind of collaboration can lead to improved teaching methods and a richer educational experience for all. It also allows teachers to pool their collective knowledge and experience, which can be especially beneficial for those who are new to the profession. As you can appreciate, this level of personal support would normally carry a heavy price tag but this is included with your monthly membership.
I have seen nothing short of miracles occur
My students' attitudes and behaviours have improved; they are excited and personally involved in their educational experience! What more could I ask? I truly am a disciple!!!
Dawn H
No repeating myself, no prodding
I never saw 15-year-olds move so fast to come back to order. The application of your tips has been wonderful! The first time I explained to my students that I would count backwards from ten when I was ready for them to come back from their group work, it worked like magic. It seems like you know the practical answers to classroom needs. Thank you.
Erin Rhone
"Thanks to your ideas I was able to make my group engaged today! It was great, they loved it! Great work!"
Ludmila Myrgorod
"Just watched your videos on student engagement strategies. My husband was astonished to see me so totally absorbed in something work-related whilst on holiday. Thanks for some great ideas."
Celine Lambert

Try it Risk-Free  
Order with confidence - Your satisfaction is Guaranteed. As with all our trainings and products, we offer a 100% money-back guarantee on the Needs Focused Tool Kit.
If this product doesn't live up to your expectations or if you're dissatisfied in ANY way, your fee will be refunded. You can cancel any time within the next 7 days for a full refund.
Simply visit our help desk via the 'contact' tab on our website within 7 days of purchase and we'll refund your money in full - no quibbles, no arguments, no hassles of any kind. 
Take advantage of Discounted Pricing Below
Discounted pricing will end when the timer reaches zero. This is your chance to lock in this lower membership fee.

We'd really love to have as many of our subscribers as possible benefitting from this discounted pricing so please lock in this fee whilst it's still available.
NOTE: New members will soon have to pay £15/month or £137/year. Act fast to avoid having to pay this level!
I'm a new substitute teacher and on my first 2 days, I thought I was not going to make it! I tried this technique today with all my grades (8 and 9) and even the most difficult class worked very well! I coupled it with a countdown to settling, and it works amazingly. Thank you so much, what a difference it made!
- Amazon Customer -
Finally something concrete and applicable in real life – I've had enough of the people who have never set their foot in a real classroom but know how everything should be done in theory. Thanks a million. As a fresh teacher, I find this invaluable.
- Jasna -
Before we implemented this strategy, we had a tough time getting students to focus on the material. There was significant noise and very few students plotted points in our graphing unit. After we implemented the strategy, we had almost universal student engagement.
- John Buterbaugh -